Yes it's time for Peachy News and I found some really nice goodies this time related to
The Hunger Games: Catching Fire
!
Some of these awesome and beautiful pictures were already put out on the World Wide Web, however Katniss' pictures is quite fresh and new!! So that's how the wedding dress looks like! So beautiful, but knowing the meaning behind it, it is still quite an eerie picture. I'm still waiting on Peeta's and Gale's pictures! Hopefully soon! And most important of all I'm still wait for the trailer to come out!! I'll keep my eyes peeled!! :)
Pictures from IMDB.
Please click on the picture to enlarge!
Quite artistic, huh? I for one love how they changed the type of chair for each character, almost portraying their characterization. I seriously cannot wait for the movie to come out, but November is still such a long wait! But like I always say, thankfully it's something fantastic to still look forward to!
What do guys think of this epic collage?
...UPDATE!!
Yess, the pictures of Gale and Peeta have arrived! And more are on their way!
Picture from Thehob.org& The Hunger Games Facebook
Please click on the picture to enlarge!
What do you guys think of these two handsome men in their capitol portraits? Peeta is look really amazing in his white suit! Two very beautiful men!
More and more capitol portraits are popping up over the World Wide Web! Here again are a few new ones! Beetee, Johanna Mason and..?
Who's going to be next in that empty chair? If you have been paying attention to the chairs you already may know who it might be! Are you feeling the excitement already?? I definitely am! Keep checking back to see more Capitol Portraits appear!
Check out this combines photo of Peeta and Katniss together! Beautiful!
Picture from The Hunger Games Facebook and Huffingtonpost.com


And the next on is Finnick Odair!! Not too shabby looking, ey? ;)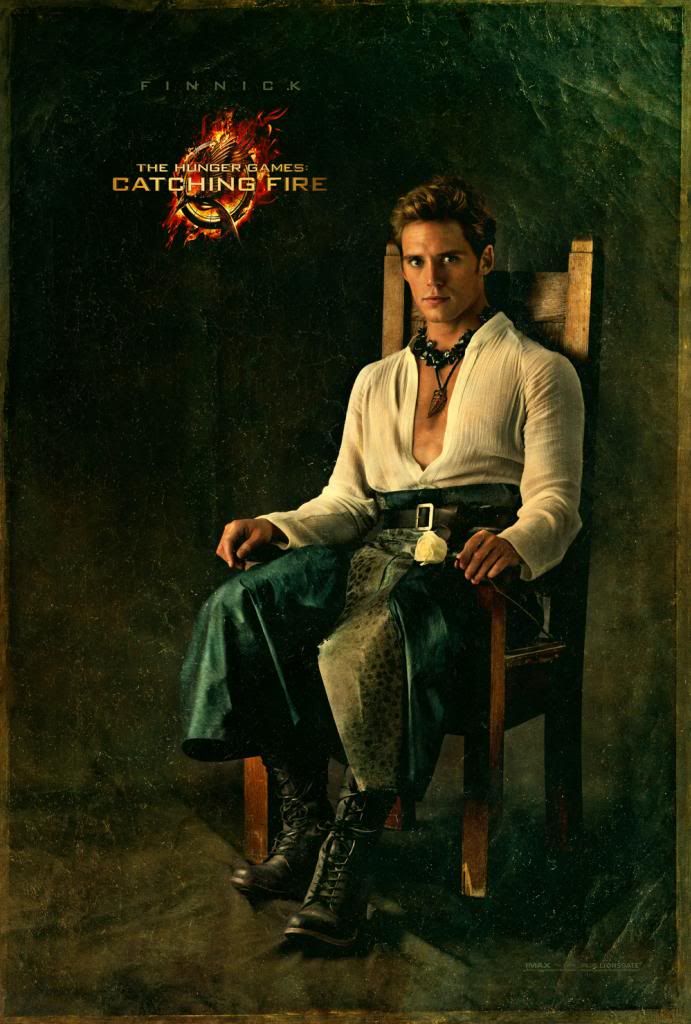 This was it for today. Tomorrow they will share more Capitol Portraits of other characters! Can you guess who else they might make portraits of? There is one hint to give away:
Who do you think this chair belongs to? Some other hints: #HisEminence is #AdoredByAll.
Can you guess it? I definitely have my suspicions .. It will be portrayed tomorrow at 10am PT (that is at 6PM UK time!)
And... The last picture is of:
So these were the Capitol Portraits so far! There haven't been any hints so far of any other promotional goodies, but I will keep looking out for them ;)
So stay informed, and keep checking back here or follow me on
Twitter
and
Facebook
to get the updates!