Meme name:
Feature & Follow
Day:
Friday
Hosted by:
Parajunkee and Alison Can Read
Description:
The hosts of this meme will suppose one question to the bloggers and the bloggers will answer this question in their personal blog post.
For more information about this meme, check out the hosts' blog!
__________________________________
The features of this week are:
Read Write All The Time
and
Bookswarm
. If you like to participate with this feature, make sure to follow the hosts and the featured blogs!
Q: What are your non-book guilty pleasures? Like TV shows, food, websites, hobbies, etc.
I would definitely have to say that my guilty pleasure, besides books, is food! So much, that I am actually working hard to loose those little flabbies around the waist and hips... OOPS! I am quite determined and besides, this year I will be visiting Miami Florida, so I need to be a LITTLE in shape if I want to look a little sexy and confident on the beach, haha ;)
For me it is not so much the type of food I eat (although I really do have to say that I LOVE my candy sugar strips, chips, and freeeench fries!!), but its more the portions that I make which are actually WAY to big for the size that I really am... GUILTY! I just look food so much.... :P
My most famous food addictions: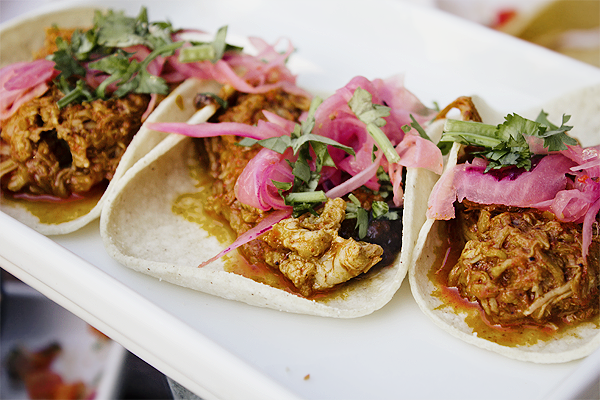 Mexican (street) food... especially from the beautifully-delicious restaurant called Wahaca! Their miniature tacos, tostados, taquitos and quesadillas are just mouth watering and sooo scrumptious!! I can never deny this place when I walk by... and their home made nachos and guac is just to DIEEE for!
And of course, CANDY! Sugar strips, gum balls, NERDS... anything colorful and sweet will drift me right into hypnosis... really...I have an addiction problem...

Enter your email address:

Share your me your thoughts and
your
FF's!If you have followed me, please let me know how you have done so:)